Friday, September 30, 2011
Saturday, September 10, 2011
1) The Call, by Regina Spektor. I first heard this song three years ago while visiting my aunt for the summer in San Angelo, Texas. She and my family went to see Prince Caspian in theaters. I had read the entire series over twice, so I couldn't wait to see the movie. As it turns out, I hated the movie, but they played this song by Regina Spektor when Susan kissed Prince Caspian, and I remember my heart stopping when I heard it. That was when I was first introduced to Regina Spektor, and my love for her music has only multiplied since then.




2) Eleanor Rigby, by the Bealtes. When I was little, my mom used to put on her Beatles records, and she, my brother, my sister, and I would dance around the room while listening to it. The first time I remember listening to the Beatles, though, was when I was in about fifth grade. My parents bought me my first iPod, and on it they downloaded a CD of classical music as well as a the Beatles CD 1. "Eleanor Rigby" was my favorite song on that CD. I probably listened to it a hundred times that year.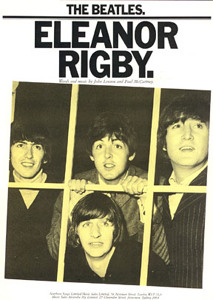 3) Dog Days Are Over, by Florence + the Machine. Just last year, there was this event at my school called "Experience the Arts Day." All of the visual art students sat outside of the school theater and drew or painted or sculpted. I was in the process of drawing what would later become the most notoriously bizarre piece of artwork of the day, when one of the school's dance classes came on to perform. This was their first dance. My twin brother and I were sitting right next to each other, and when this song came on, we both stopped drawing and looked straight at each other. After a few seconds of paralyzed amazement, we turned to look at the dancers. They were all absolutely beautiful. The dance was beautiful. And this song was unlike anything I had ever heard.




4) Perpetuum Mobile, by the Penguin Cafe Orchestra. This song was, coincidentally, from yet another dance concert. This one was my sister's dance class. I wasn't so taken with the dance itself this time, but this song was beyond belief. It was so beautiful. I also saw it shortly after in the claymation film Mary and Max, a very touching movie with this song repeating throughout much of its sountrack.




5) Ambling Alp, by Yeasayer. This song was suggested to me by a girl I really like who moved away. If anyone else had suggested it, I would have been instantly frightened away by its undeniable bizareness. But I instantly fell in love with it, and now every time I listen to it, I think of her.




6) Fanfare for the Common Man, by Aaron Copland. I first heard this song in music class in fourth or fifth grade. We were all sitting or lying on the hard wood floor, listening to the music that was playing on the stereo, taking notes on the emotions they aroused in us. When this song came on, I didn't write a single word down. I was transfixed.




7) The Hill, by Marketa Irglova. Any of you who have ever seen the award-winning film Once will know that it has the best movie soundtrack ever recorded--and all of it is original music. It was hard to choose just one track from this film, but I finally decided on this one, because as much as I love Glen Hansard, Irglova's solo voice accompanied by the piano here is just celestial.




8) Another Town, by Regina Spektor. While this isn't actually my favorite Regina Spektor song, I will always remember it for the beautiful, surreal refrain that appears three times in the song, where she sings "I love you" over and over again. The first time I heard this song, I loved it and listened to it again. Then again. And again. And again.




9) Le Festin, by Camille. I'm not ashamed to mention that this song is from the Ratatouille soundtrack. Ratatouille is one of my favorite movies of all time, and this song literally made the movie. Camille is an amazing singer. You wouldn't believe what things she can do with her voice. While I usually listen to her weirder music, I'll always remember this one because of the movie Ratatouille.




10) She's Leaving Home, by the Beatles. This isn't my favorite Beatles song. Sgt. Pepper's certainly isn't my favorite Beatles album. But it possesses a certain beauty which I think distinguishes it from pretty much any of the songs the Beatles has ever recorded. The harmonies they use during the refrain are just out of this world. I close my eyes every time I listen to it, so that all I can see is the music.




11) I Will Follow You Into the Dark, by Death Cab for Cutie. This is one of the few cases where the most popular song recorded by a band is actually my favorite song by them. This song is so beautiful to me. Both the message and the music. I went to see Death Cab for Cutie perform in Atlanta in August, and I thought I would die when Ben Gibbard played this song. And I did, a little bit. It's an amazing song.




12) Disney Girls, by the Beach Boys. You may laugh at me for this one, but I had no choice but to put it on this list. I went to see the Beach Boys just last night, (or what's left of them), and they were fantastic, even at seventy-years-old. The music was great, Bruce Johnston and Mike Love were hilarious, and when Bruce sang this song--which I had never heard before--everything stopped. The world stopped spinning. I don't know what it is about this song. But now it's my new favorite by the Beach Boys.




13) Credo, by Mark Hayes. My school choir performed this in Carnegie Hall in New York in sixth grade. We practiced for three hours every day in the week proceeding the concert, but I had the time of my life in New York. I remember singing Credo very well, because I loved the piano interlude that comes in somewhere around the beginning. (It comes in at 46 seconds in the YouTube video I just posted.) That's one of the reasons I learned to play the piano.




14) Karma Police, by Radiohead. I actually don't remember where it was that I first started listening to Radiohead, but this song is the one that really stands out to me. One of the main reasons I like Radiohead so much is because they have so many different faces. Anyway, I like this video too, especially the ending.




15) We Shall Overcome, by Pete Seeger. I'm an Episcopalian, and we sing this hymn at least once or twice a year at Church. It's a Civil Rights song, and I think it's just so powerful and profound. Pete Seeger sings a great version of it, and I like the fact that he has a bunch of people singing along. I tear up everytime we sing this at Church.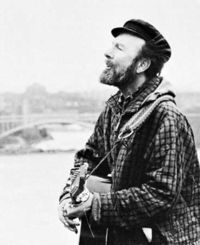 16) Don't You (Forget About Me), by the Simple Minds. The Breakfast Club is probably one of my favorite movies of all time, and this was undeniably the most memorable song from the soundtrack. I saw the movie first about four years ago, and I instantly fell in love with it. This song seems to sum up that whole movie for me, and it helps that I have had an undying obsession with the 1980's since I was 10-years-old.




17) Hoppipolla, by Sigur Ros. I discovered Sigur Ros a year or two ago. I intentionally put this song last on the list because this is the song I listen to whenever I feel going to bed and not getting up. Both the song and the video are probably the most touching, heart-warming pieces of music I have ever experienced.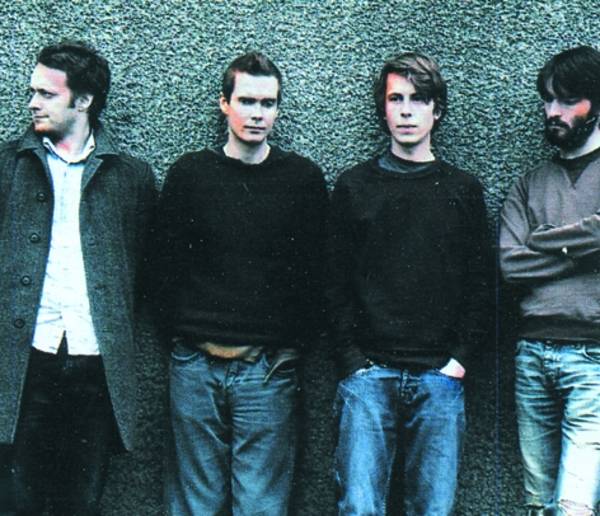 If you're reading this post on 9/11, I hope you can take the time out of your day to say a prayer, write a poem, write a letter, or just do anything that shows that you care.

The Blog of Specialness for the month of September is Like a Tapir, which can be found on the top of the page. Swing by, say hi, and then come back here and read some more!

Au revoir,
Christopher
Wednesday, September 7, 2011
Sitting inside on a rainy day, with the fan turned up high even though it's already chilly, sipping on Diet Ginger Ale, listening to OK Computer, and typing a poem on a borrowed typewriter.

It makes you feel...

Infinite.

A line I definitely did NOT borrow from The Perks of Being a Wallflower.

For those of you who don't read The Nerd Archives, here are some sketches I did a while back which I'm only posting now on Death Is Like a Lemon because I've realised that I haven't posted any of my art here for several months.




Thank you and good night.

-Christopher